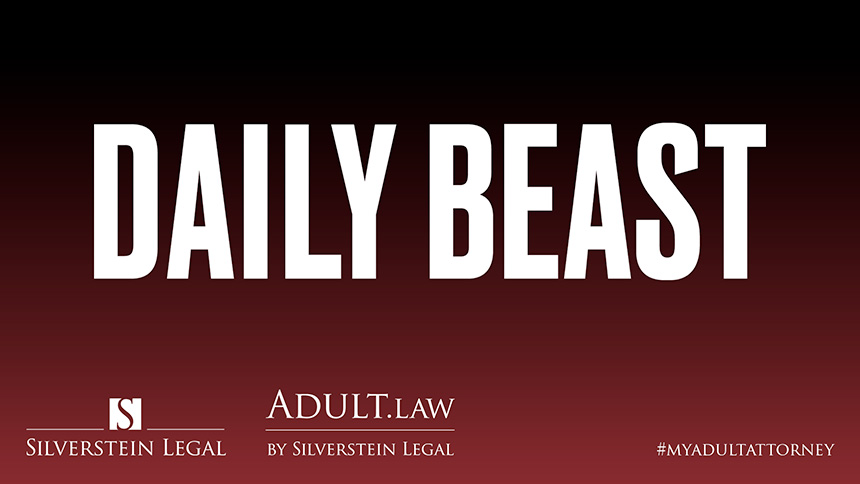 #myadultattorney spoke to The Daily Beast about performers' shifting sentiments and emerging legal issues in light of Roe v. Wade's recent overturn.
Cyberspace (August 8, 2022) – Corey D. Silverstein, the driving force behind MyAdultAttorney.com and Adult.Law, recently spoke to Aurora Snow and The Daily Beast about performers' shifting sentiments and emerging legal issues in light of the recent overturn of Roe v. Wade.
Read "The Supreme Court May Have Just Killed Porn's 'Creampie'" in The Daily Beast.
According to Silverstein, performers are rethinking the scenes they may want to book in light of safety issues and what could happen in the (rare) instance of conception occurring during work-related sex performance.
"This has always been a major area that all performers should be considering, and while Dobbs v. Jackson does not make abortion outright illegal, each individual state is now left to govern the issue. Depending on where a performer is located, an abortion may be far more difficult to obtain," said Silverstein. "It is a necessity for performers to become more familiar with abortion laws in all states that they interact with."
Silverstein also explains in the piece, for performers fearful that their home state could prohibit interstate travel to a state that still allows abortion, that this would be unconstitutional.
"Following the Supreme Court's decision, conservative politicians from various states have suggested that they would seek to criminalize and prosecute individuals who attempt to travel from a state that prohibits abortion to a state that allows abortion," Silverstein explained. "The mere suggestion by these politicians is disturbing to say the least, but it is unlikely that any law of this type would survive a constitutional challenge."
Read the piece in full on The Daily Beast.
Corey D. Silverstein is the managing and founding member of Silverstein Legal. His practice focuses on representing all areas of the adult industry. Silverstein is also the founder of subscription service Adult.Law. Those interested in subscribing to Adult.Law's services can learn more about subscription tiers here.
Join Silverstein on Twitter at @myadultattorney and on Instagram at @coreydsilverstein.
About Silverstein Legal
Founded in 2006 by adult entertainment lawyer Corey D. Silverstein, Silverstein Legal is a boutique law firm that caters to the needs of anyone working in the adult entertainment industry. Silverstein Legal's clients include hosting companies, affiliate programs, content producers, processors, designers, developers, and website operators.
About Adult.Law
Adult.Law is a subscription legal service founded by attorney Corey D. Silverstein. Launched in 2020, Adult.Law aims to make legal counsel accessible to as many members of the adult entertainment community as possible. Adult.Law subscribers receive 24/7 access to legal resources specific to the adult industry and individualized 1-on-1 legal consulting from one of the most experienced legal teams in the space.