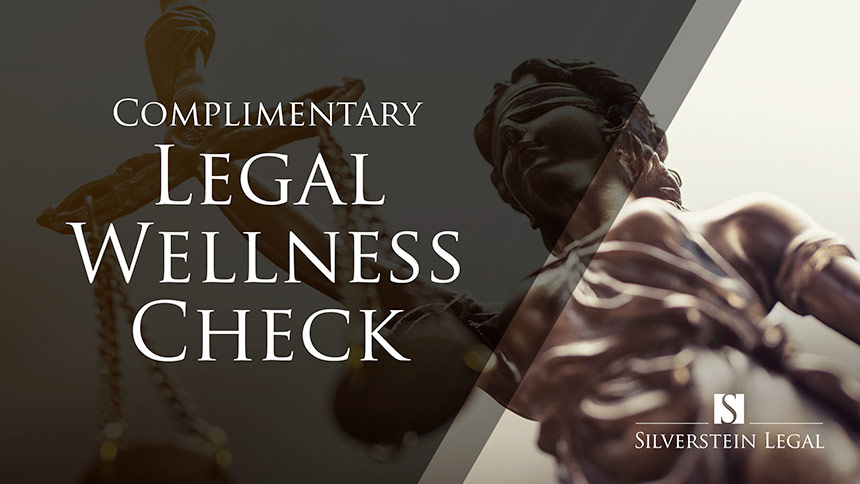 Corey D. Silverstein will conduct a 'legal checkup' to make sure new Adult.Law members are ready for 2022!
Cyberspace (September 28, 2021) — During the month of October, attorney Corey D. Silverstein will be offering complimentary Legal Wellness Checks to any new independent content creators that sign up for a Gold, Platinum, or Diamond tier membership at Adult.Law.
According to Silverstein, having a lawyer conduct regular "legal checkups" to ensure that one's adult entertainment business is running in accordance with applicable laws is essential. This includes independent content creators, not just "big businesses."
"Like visiting your doctor and dentist on a regular basis, having a legal checkup in the adult entertainment business is just as critical," Silverstein said.
"Far too many content creators continue to rely on out-of-date 'legal forms' and aren't current on the latest laws and regulations that apply to them," Silverstein continued. "I want to help independent content creators get into the good habit of being ahead of legal compliance… not behind it."
New creators that sign up for a Gold, Platinum, or Diamond tier membership at Adult.Law between October 1 and October 31, 2021 will receive a scheduling message from Silverstein Legal to utilize their complimentary Legal Wellness Check. The complimentary Legal Wellness Check must be used before the end of 2021.
Get ready for 2022 with Adult.Law and Silverstein Legal!
Silverstein is the managing and founder member of Silverstein Legal (myadultattorney.com) and the founder of subscription service Adult.Law. His practice focuses on representing all areas of the adult industry. Those interested in retaining Adult.Law's services can learn more about subscription tiers here: adult.law/subscriptions/
Join Silverstein on Twitter at @myadultattorney and on Instagram at @coreydsilverstein.
About Silverstein Legal
Founded in 2006 by adult entertainment lawyer Corey D. Silverstein, Silverstein Legal is a boutique law firm that caters to the needs of anyone working in the adult entertainment industry. Silverstein Legal's clients include hosting companies, affiliate programs, content producers, processors, designers, developers, and website operators.
About Adult.Law
Adult.Law is a subscription legal service founded by attorney Corey D. Silverstein. Launched in 2020, Adult.Law aims to make legal counsel accessible to as many members of the adult entertainment community as possible. Adult.Law subscribers receive 24/7 access to legal resources specific to the adult industry and individualized 1-on-1 legal consulting from one of the most experienced legal teams in the space.